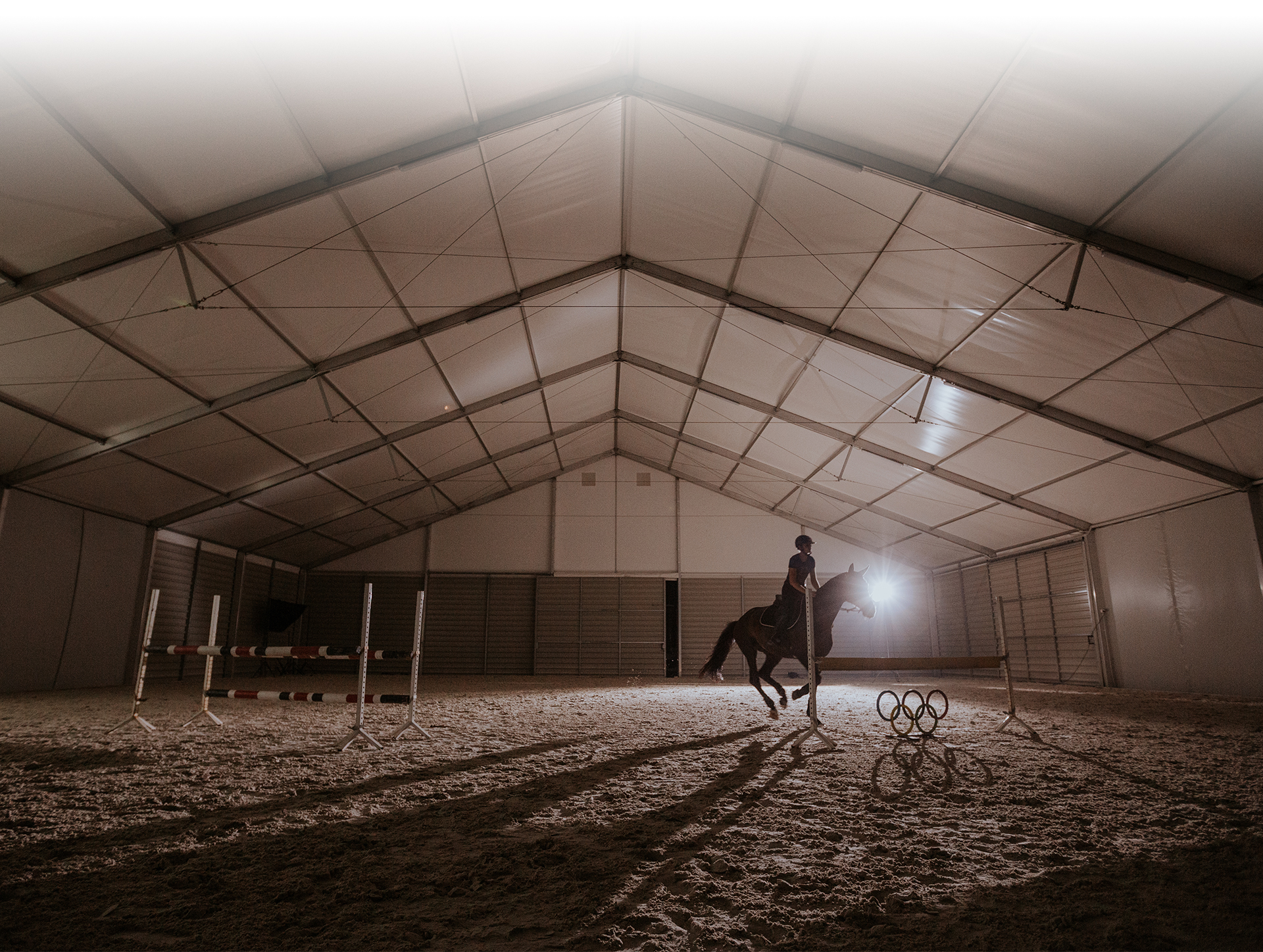 UNIQUE CUSTOMER EXPERIENCE
Saddle boxes are produced in three variants: COMPACT, COMPETITION, EVOLUTION. It is also possible to configure the EVOLUTION MULTI box, consisting of three extensions  mounted on a platform with wheels. The collection is completed by SADDLE RACK – a mobile hanger for riding equipment with 4 removable chambers in the lower part.
The colors, as well as the branding, are selected by the customer based on the RAL color chart. Iridescent paint and the paint with glitter particles is also available. The personalization of the saddle box includes the color selection of the saddle box and finishing elements, as well as branding: placing the logo, name and surname of the rider, club colors, graphics of various types, photos, advertising slogan of the sponsor.
The functionality of the TACKROOM equipment, which is highly appreciated by riders, is possible thanks to the systematic implementation of innovative solutions affecting the usage of the saddle box. All internal elements of the saddle box are easily detachable, not requiring the use of additional tools. This allows you to easily and thoroughly clean the box and freely shape its interior fittings, deciding on the number and configuration of elements inside, such as drawers and hangers.
When preparing individual projects, together with the client, we create a personalized, unique product that visually harmonizes with the other equipment of the stable and the rider's equipment.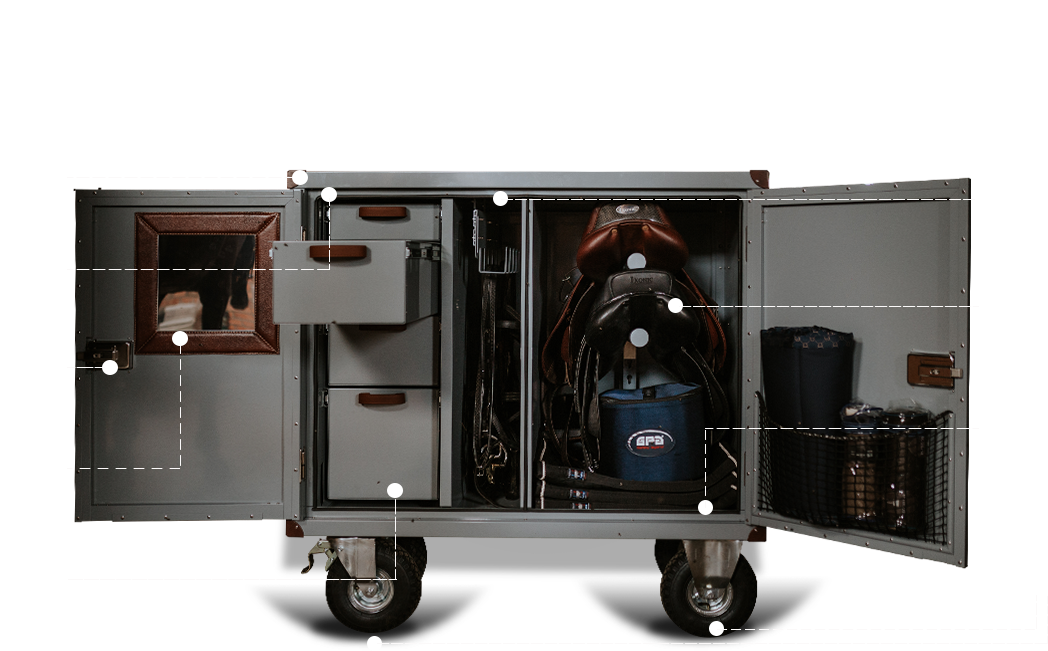 edge seal

leather patches on the corners

durable, keyed alike
patches

synthetic material mirror
in elegant, leather frame

4 detachable drawers
(self-closing mechanism)
with bottom pull out rubber


pull-out and detachable bridle racks (self-closing mechanism)


2-3 detachable and adjustable saddle racks (invisible
stainless steel reinforcement)


oblique treshold enabling
easy removal of sand


wide, inflatable, pneumatic
wheels | diameter 26 cm
or 19 cm. Steering with break
fixed (possibility of installing
4 steering)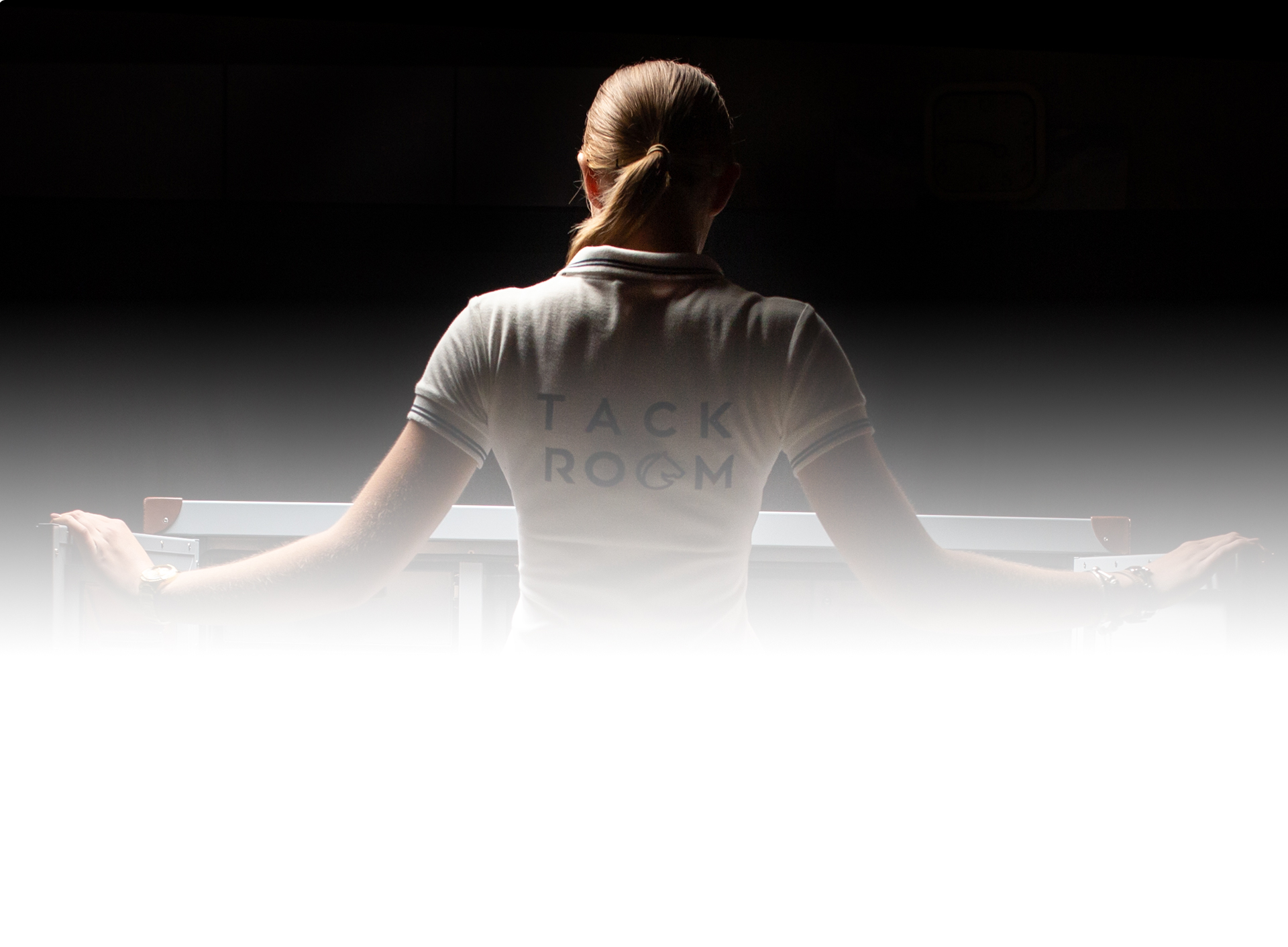 PLEASURE OF PERSONALIZATION
All saddle boxes are made of aluminum, which makes them light and corrosion resistant. Individual design is achieved by high-quality powder coating with durable polyester paints. The color chart can be modified at the customer's request to obtainthe desired effect and a consistent image with branding.We have developed the TACK ROOM aluminum saddle boxesconfigurator that allows you to give them unique and personal features thanks to the possibility of adding a color, name and surname, initials, club colors, sponsor's brand logo or a photo, according to your idea. Individual features may also be appliedto the interior of the saddle box, as well as its individual elements- drawers, hangers, fittings, mirror frames and corners.